No one is unaware that the year 2022 also points to an atypical fair of the Mobile World Congress. The big mobile brands have decided not to present their best terminals in it. To make up for it, Xiaomi has released models from its second brand, LITTLE BIT, while Samsung and Huawei have opted to show office equipment. Both Samsung and Huawei sell that these devices – laptops and tablets – are geared towards a remote work environment, a trend that has exploded with the pandemic. There have been few exceptions. Realme has gone out of the norm with the presentation of his GT 2 Pro, which points to the high end. At the same time, Honor has launched its most powerful smartphones, which also offer high performance. We review what the main mobile phone brands at the fair have presented.
Samsung bets on thinness and lightness in its Galaxy Book2 Pro
The Korean firm who has launched his Galaxy S22 recently, has presented its Galaxy Book2 Pro series at the MWC. It consists of two laptop models designed for the times of flexibility that office environments are experiencing. Both devices, available in 13.3-inch and 15.6-inch versions, are powered by 12th-generation Intel Core processors and are designed for remote work. But there are still no prices or commercial launch date in Spain.
The largest model of the Galaxy Book2 Pro even has 5G, in an attempt to make it a device to take anywhere. Although, yes, you need a radio antenna with 5G connectivity nearby, something that is not usual to find yet. The Galaxy Book2 Pro 360, in return, work as convertibles. They fold up to be used as a tablet, which is just a bit bulkier than necessary.
The 13.3-inch versions —all the screens are full HD AMOLED— weigh around a kilogram, or even less in the case of the Galaxy2 Pro. Both models stand out for their thinness, one of Samsung's obsessions in this product line . Lightness and portability are combined with functionalities intended for professional use.
The Book2 360 has a touch panel and includes the Samsung S Pen, to take notes directly on the screen or to draw. In this sense, the company approaches graphic design professionals, a demanding community in terms of image processing, and whose approval is sometimes a thermometer of product excellence.
Cameras built into video conferencing laptops have smart features such as automatic user recognition. Detect your face and adjust the zoom to your position. It also identifies how many people are looking at the camera and zooms in to fit everyone.
Huawei: a battery of equipment aimed at professionals
chinese company, harassed by the US veto, has also set its sights on telecommuting as an escape route in this edition of Mobile. In his case, he has announced a set of products ranging from laptops to an 'all in one' PC, passing through two tablets (one of them, electronic ink).
The MateBook X Pro is the pure laptop that Huawei has presented. Its 14.2-inch screen offers 3.1K resolution and a refresh rate of 90 Hz. It has powerful hardware, with 16 GB of RAM and can be purchased with up to 1 TB of storage. Its price is 1,899 euros and it goes on sale in mid-March.
In the presentation, Huawei has insisted that its devices are oriented towards creativity and connectivity. The MateBook E brings those two concepts together. It is a convertible with a 2560×1600 resolution OLED screen that weighs only 700 grams. It is compatible with the second generation of Huawei's M-Pencil, which allows you to work directly on the screen by drawing or taking notes. The device also shares and receives files by touch with other computers that are nearby.
For the office – in this case for a permanent position – Huawei has launched its MateStation X. It is the first 'all-in-one' computer, with an AMD Ryzen 5000H processor and integrated graphics card from the same manufacturer. It stands out for its stylish design and a 28.2-inch touch screen with 4K resolution. Its price will be 2,199 euros.
Huawei has taken its immersion in the technology sector so seriously that it has even presented a printer, the PixLab X1. Although the most original product that has been shown is the MatePad Paper: an electronic ink tablet, prepared to read books like a book, but also working documents and taking notes with the M-Pencil. The latency of the screen is 26 milliseconds, higher than the multi-touch offered by smartphones. Therefore, the same functionality is not obtained, although reading becomes much more comfortable. Its price, 499 euros.
The operating system of the laptops and the all-in-one PC is Windows 11, while the company's tablets run their own software, Harmony OS. All these products are Huawei's way of staying on top of the market, reorienting itself towards companies and the professional public. Through a video, the CEO of Huawei's consumer division, Richard Yu, has once again acknowledged that it is a very difficult time for the company, referring to the US veto, and has concluded with a claim of voluntarism: "We will survive to this long winter.
Xiaomi reveals the highest of its second brand: Poco X4 Pro 5G
One of the brands that has grown the most in recent years is Poco, which, since it was launched in 2018, has sold 23 million units. It is not surprising that in 2021 Xiaomi would give him full independence. For Mobile, they have brought their X4 Pro 5G and M4 Pro devices.
The Poco X4 Pro 5G stands out for being an affordable mid-range and yet having some high-end smartphone specifications. With its price, which ranges between 299 and 349 euros, it includes a 6.67-inch AMOLED screen with a 120HZ refresh rate, as well as 5G connectivity. The camera stands out with its 108-megapixel main sensor, which is complemented by an ultra wide angle and a macro lens.
The Poco M4 Pro is a more affordable terminal (between 219 and 269 euros), which is aimed at an audience similar to that of its older brother, generally young. Its 6.43-inch screen has a refresh rate of 90Hz, fully functional for video games. It also incorporates a triple camera with a main lens of 64 megapixels, accompanied by a wide-angle sensor and a macro.
Nokia pulls classic inspiration to attract users who are not complicated
The three terminals that Nokia has announced flee from fanfare and aspirations. The Finnish company HMD Global, owner of the mythical brand, offers simple devices, with classic design lines and no technological fuss.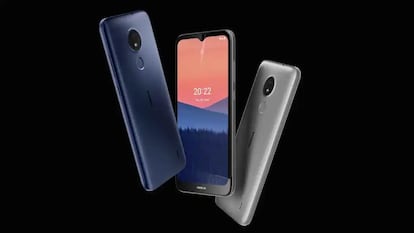 The Nokia C2, C21 and C21 Plus promise solidity, long battery life and a very affordable price compared to the market. Among all, the C21 Plus stands out, with a 6.5-inch screen, dual-sensor rear camera and two battery options: 4000 or 5050 mAh. According to the manufacturer, the mobile lasts without charging between 2 and 3 days.
Honor sneaks into the Mobile its best phones
With a design very similar to the Huawei Mate 40, Honor has presented its Magic 4 range. What was Huawei's second brand, definitively split from the company last year, combines power and high performance in the camera. Although all the details have not yet been revealed.
They have offered some of the Magic 4 Pro model: it has a 6.81-inch screen with a refresh rate of 120 Hz, the camera consists of a 50-megapixel main sensor, a wide-angle sensor, also 50 megapixels, and a 64-megapixel telephoto lens (an element that stands out from other terminals). The processor is provided by Qualcomm, with a Snapdragon 8 Gen 1, with 5G. The device incorporates a 4,600 mAh battery and offers its 100 W fast charging technology. Its price will start at 1,099 euros.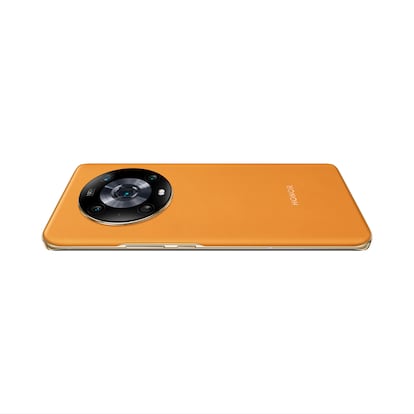 You can follow THE COUNTRY TECHNOLOGY on Facebook and Twitter or sign up here to receive our weekly newsletter.